Hi all! Hope you had a great week! I did a ton of crafting for the wedding this week. My bestie helped me put together about 60 of 100 paper fans we're making to give out at the ceremony. They're shaped like little hearts! Super cute. I'm sure they'll make it into some wedding pictures. :)
Today it's drizzling and a little cool outside, which I thought was the perfect time to debut my lemon yellow pants. I had my second sewing class this morning, so thus far it's been a good day.


lemon pants, old navy. skull shirt, ross. black tank (underneath), lys by kmart. nude heels, jessica simpson c/o kohl's.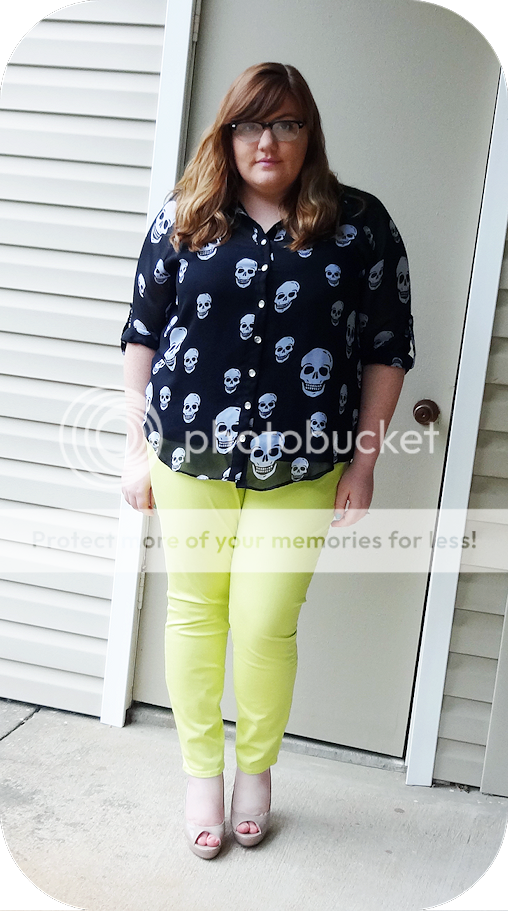 And here is the tote bag that I made!